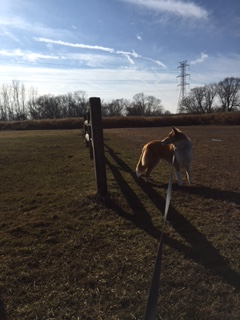 I adopted Honey 4th of July weekend 2014. She had recently arrived from out of state with her 7 puppies.
She has become a huge part of my life so much so that its hard to believe that she has only been with me going on one year.
Honey has become best buddies with my cat, Magnus, they are always together. Honey loves to go exploring at the wetlands nature park or going for long hikes. Everyone always comments when they see her due to her eyes; one brown and one blue. And she is quite a hit with the neighborhood kids.
she is my best friend.